Founded in May 2019 by Gérard Spatafora (Managing Director) and Frédéric Lot (Chairman), E-Studi'Oz is an independent production company. E-Studi'Oz was born from the desire to offer clients of OZCO Group (a specialist in communication, advertising and press relations for wines, spirits and champagnes) films, videos and digital expertise to support brand development both nationally and internationally, by setting brand-awareness and sales goals.
Frédéric Lot AUTHOR, PRODUCER, CHAIRMAN OF E-STUDI'OZ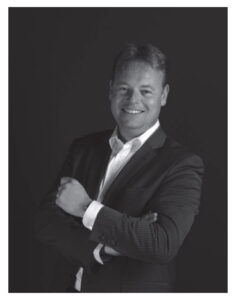 Holder of an MPhil in Hellenistic philosophy, followed by a Master's degree in communication, strategy and marketing from INSEEC Bordeaux, Frédéric Lot is a former journalist, taster and wine editorial consultant. For more than 12 years, he specialized in Bordeaux, the Rhône Val-ley, the Loire Valley and Languedoc-Roussillon, regions that he covered for various media out-lets. He was also an entrepreneur and, at the age of 24, created a press company in Bordeaux. In 2000, this company launched one of the very first online publications dealing with wines and spirits, including WebTV as from 2001 (the first WebTV dedicated to wine).
In 2009, wishing to move from prescription to the world of distribution, Frédéric joined wine merchant Millésima (5th largest buyer on the Place de Bordeaux) to launch a Rich Media / Brand Content division. Through this audiovisual service dedicated to video marketing strate-gy, Frédéric simultaneously held the position of Content Manager, working with a young dynamic team to coordinate digital activity and the implementation of all the merchant's digital content. Trained in shooting and scriptwriting techniques, he is also active in publishing and audiovisual production on the subject of wines and spirits.
The love of news media has never left him, however, and from 2013 to 2020 he also contributed as a wine expert on the 12/13 newscast on France 3 Aquitaine.
https://www.linkedin.com/in/lotfrederic/
Gérard Spatafora PRODUCER, AUTHOR, MANAGING DIRECTOR OF E-STUDI'OZ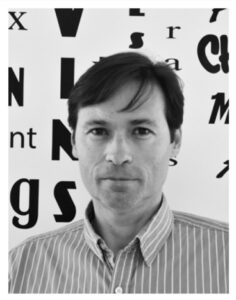 With more than 22 years' experience of the Internet and e-commerce, Gérard Spatafora is first and foremost an entrepreneur and creator of 2 start-ups in Canada (wine and travel sector).
On his return from Canada, he went into fine wine distribution and for 7 years held the position of e-commerce manager for the wine merchant Millésima (European leader in online sales of fine wines in 15 countries – US, EU, Asia).
At the end of 2015, he became Director of a Carrefour group start-up and a member of the management committee of Maison Johanès Boubée (€900m turnover).
He is also Program Director and teaches management for the Wine MBA at INSEEC business school in Bordeaux (40 students per year, from international backgrounds).
Gérard is also a very active speaker on wine e-commerce, having appeared at Vinexpo, Wine2Wine, London Wine Fair, Prowein, and HK.
https://www.linkedin.com/in/bluewine/
+33.650.514.853
---
Notes from the creators of the original idea, Gérard Spatafora and Frédéric Lot
« We have a real passion for wine and its cultural dimension. How could we better highlight the dream and the fascination it arouses than through the audiovisual, this communication medium providing a living, immersive and sensory expression? We knew this would be the preferred angle.
A documentary was the most appropriate format. While Bordeaux and its wines have already featured on screen (in the cinema, TV fiction, documentaries, reports), Eastbound-Westbound does not set out to judge, stigmatize or argue over Bordeaux and its wines, or to denounce or caricature the big names under the sometimes reductive lens of the wine business, money, 'bling-bling' or focusing only on 'well-born' people.
Wine is international, its reach is global. We are all citizens of the world of wine Starting the EastboundWestbound series with the viticultural relationship between the «old continent» and the «new world», through the lens of Bordeaux and California, was our first challenge, if not our priority. We needed an ambassador, a significant historical figure – whose mark is still evident today – embodying this mutual respect between Bordeaux and the United States on the issue of wine: Thomas Jefferson, the historical personality so esteemed in the United States and to whom Bor-deaux is still indebted today. »
Frédéric LOT
« Our respective backgrounds in the wine and spirits sector have led us, over more than 25 years, to visit vineyards in France and elsewhere, meeting wine players along the way. Sometimes as influencers (journalists) then as communication, marketing and promotion professionals for properties and fine wines, this experience has long nurtured our urge to film these women and men, driven by the entrepreneurial spirit, the desire to found wine dynasties, to pass on the fruit of their efforts from generation to generation. Unique human stories marked out by successes, sometimes combined with difficulties of all kinds, where ultimately the determination for self-questioning remains paramount, to avoid breaking the dynamic of what these families build or perpetuate. It is this contagious optimism that we wanted to highlight. Focusing on these families – custodians of age-old know-how without turning their backs on innovative and therefore modern approaches – made perfect sense, as they have generously shared their craft, their history and welcomed us with trust for so many years.
The world of wine – from France and elsewhere – and Bordeaux in particular, is not that. It is something more: history, civilization, passion, life paths, ambitious choices, successes and mistakes in the service of a noble product that reconciles people, creates friendships, stimulates exchanges and dialogue, while promising happiness in the glass. »
Gérard SPATAFORA